La Bailarina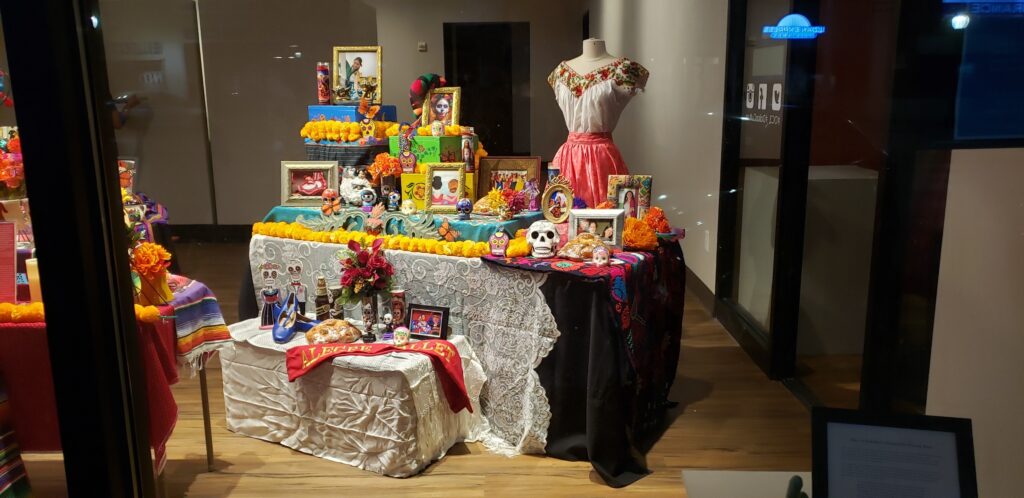 Alegre Ballet Folklorico has been committed to bringing the culture and history of Mexico through dance and music using traditional and creative elements. In October of 1993 the group began as a continuation from a group originally for students of the Government and Law Magnet High School and opened its doors to the general public. Since then, Alegre has built itself from a three-member group up to eighty members at a time and is consistently looking to build their repertoire. The group has always been fortunate to have rehearsal space enabling all the classes to be extremely low cost. In 1998, Alegre teamed up with the Ice House Cultural Center and the City of Dallas Office of Cultural Affairs to set up a home for the group in the Ice House Dance Studio located in Oak Cliff. In October 2010, Alegre Ballet Folklorico moved to the new studio in the Oak Cliff Cultural Center.
@alegreballetfolklorico (FB)
@alegreballet (IG)
Altar Location:
Oak Cliff Cultural Center
223 W. Jefferson Blvd.
Dallas 75208
(214) 670-3777
occc.dallasculture.org